Residential Sprinkler Systems
Transform your green space with a residential lawn sprinkler system.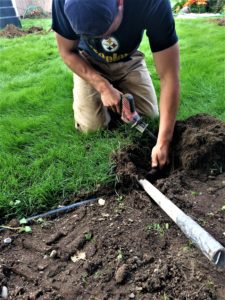 From conception to completion, Forever Green Irrigation and Landscaping Ltd. has been installing sprinkler systems for home and businesses for over 20 years. We feature an experienced team in designing and implementing a lawn sprinkler system. This system is custom-built to the specifics of your lawn and garden or property.
In ground sprinkler systems saves you time and effort when it comes to your yard maintenance. Custom designed and installed to meet the needs of your property. You can maximize and automate the most effective coverage of your property with efficient and conservative water usage. An automatic lawn sprinkler system will remove the work and worry from watering your property and produce the thick green landscape you desire. The solution in achieving the perfect lawn isn't through quantity of water, but by watering in a more precise manner.
Irrigation Maintenance Package
Forever Green Irrigation & Landscaping Ltd. offers irrigation maintenance packages for all residential and commercial systems. This service provides our clients, a worry free irrigation season from start-up in the spring to shut down in the fall. We will make any necessary repairs and adjustments to all sprinkler heads and micro drip systems for both residential and commercial clients. Please contact us today to book an appointment for our irrigation maintenance package.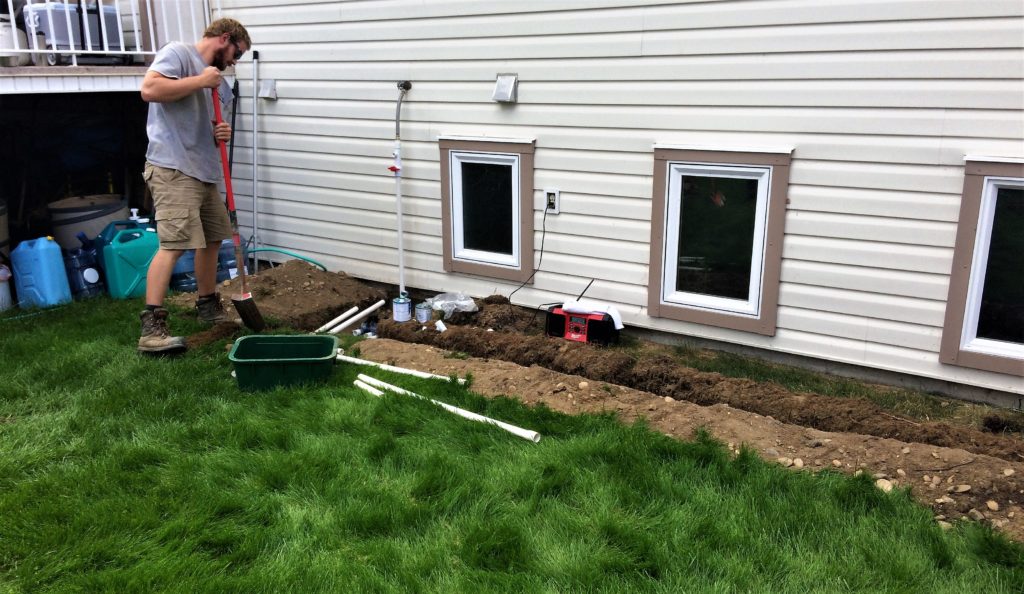 Commercial Sprinkler Systems
Experienced & trusted in commercial irrigation
We understand that you want someone who is experienced and trustworthy. Forever Green Irrigation & Landscaping Ltd. has over 20 years experience servicing businesses of Prince George, British Columbia. Also surrounding communities like McBride, Valemount, and Quesnel with commercial irrigation systems. We have installed and maintained systems on many commercial properties. Therefore we have gain knowledge and experience from conception to completion in implementing a custom irrigation solution for your lawn.
The solution that our Forever Green team provides is to create and maintain a lush, and healthy landscape. Most noteworthy we strive to not only meet all these criteria, but actually surpass your expectations in the service we provide. Commercial irrigation solutions will help provide you with an effective and efficient coverage of your property. As well as water conversation resulting in savings, established curb appeal, and increased property value. Other benefits like healthier and more well-established root systems, and improved delivery of the nutrients crucial to successful lawn growth.
No job is too big or too small, this includes schools, office buildings, sports fields, golf courses, shopping centers, condos, apartments, and more.