Landscaping that will stand the test of time.
Forever Green Irrigation & Landscaping Ltd. in Prince George, offers a wide range of construction services. Individual projects such as fences, retaining walls and patios, as well as large-scale projects which require a higher level of technical expertise. Whatever the size of your project, you can expect our Forever Green team to provide a high level of workmanship. Our team is reliable, courteous and impeccably tidy. Your landscaping will not only look impressive, it will stand the test of time.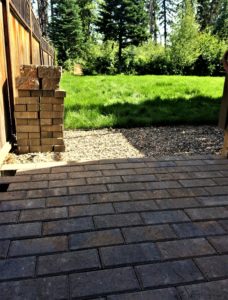 Our landscaping expertise is ideal for driveways, patios, decks, fences, retaining walls, flagstone, ponds and waterfalls, trellises, pergolas, irrigation, and lighting.